I bought a few cleaning products today, and I must say that I am very pleased with the result.
The first things that I bought was this: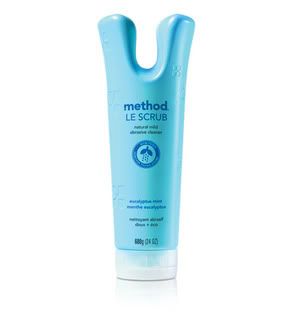 My shower looks amazing and all of those pesky hard water spots are gone!
I also use their laundry detergent, as well as other household cleaners.
They usually smell very good (I'm not a fan of a few of the scents, though) and I don't have to worry about getting myself (or the baby, for that matter) high off of icky, strong smelling chemicals.
I also love Mrs. Meyer's Clean Day products, especially the Lemon Verbena. It does a good job cleaning and it smells nice and fragrant, not fake and chemical.
I have a big bottle of the all purpose cleaner that I use a lot. It's a bit pricey, but when you dilute it according to the directions, it actually goes quite a long way!
My new favorites are these room sprays: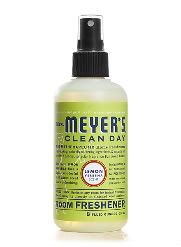 I'm so in love with the Lemon Verbena scent, but they also have Basil, Lavendar, and Geranium, which I bet smells amazingly good. I bought a bottle of the Lavendar scent for the bedroom since it's supposed to be calming/ good for sleepy time.
Well, that's all-- I'm off to go sniff my house!