The other day K from All the Small Things asked if we had an outfit/ article of clothing that makes us feel fabulous.
I have a few articles of clothes that I'm crazy about (maybe I'll blog about those later), but here are some of my new favorites: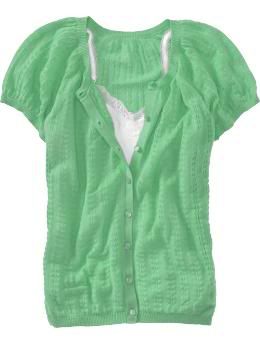 I thought these cardigans were so precious that I bought three of them-- green, white and black. I don't think there's anything classier than a lady in a cute cardigan. Well, maybe a lady in a cute cardigan with pearls, ha!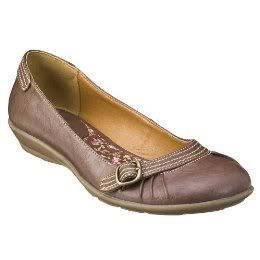 I also love the look of ballet flats, but hate wearing a shoe with nothing to it, so I was so happy when I found these at Target! I have them in brown and black and I might pick up the white ones too.
Anyway, ya'll should go share your favorite items of clothing over on K's blog. She was a good friend of E's in college and is an Army girlfriend. She's just fabulous!