1. I won Jennifer's (from
Crazy Shenanigans
) blog giveaway and got it in the mail this week! I absolutely love it and it will come in handy (and will definitely cheer me up!) when my insomnia issue rears its ugly head. She even included a sweet note, which I thought was so nice! :)
2. I
finally
found tortillas that don't have a million calories and still taste good. Thank you,
La Tortilla Factory
and the Fort Hood Commissary for actually carrying them! I found them just in time for the fish tacos I'm making for dinner tomorrow, too. Go me!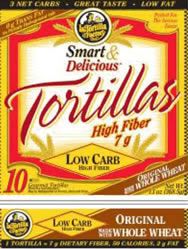 3. I bought a food scale, which has helped me tremendously! It's so hard to guess how many ounces are in certain foods that are measured by weight rather than volume, but not anymore!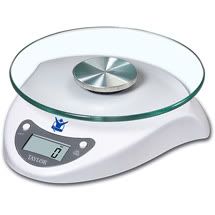 4. I also bought this kitchen gadget: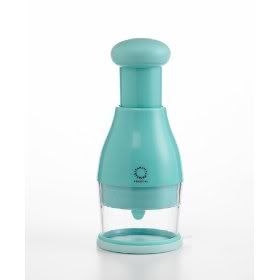 It's a Martha Stewart food chopper that I found at the PX. My Mother-out-law has a similar one that she likes. She actually told me it's good for getting out pent-up aggression, haha! I'm having a hard time with it, but I'm sure that I'm either not using it right... or that I don't have enough pent-up aggression in me, ha!
5. I found a yummy Snack Mix recipe in this month's Southern Living. It makes a lot, so I put half of it away for E, and the other half is going into a care package for E's good friend from college. He was the best man at our wedding and is a Marine Corps Officer who is currently deployed to A-Stan.
Here it is: Toss together 5 cups rice cereal squares, 2 (19.2 oz) bags candy-coated chocolate pieces, 1 (16 oz) bag pretzel twists, 1 (16 oz) container honey-roasted peanuts, and 1 (13.7 oz) package bite-size white Cheddar cheese crackers in a large bowl. Store in an airtight container. Makes 30 cups.