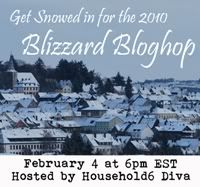 Howdy from Texas!
I'm Becky, and I'm the proud,
newlywed wife of E,
an Officer in the US Army.
I am also the mommy
to an adorable four-legged,
hairy child named Buddy.
Don't let this picture fool you, however; he is not half as sweet as he looks. He's a little terror, but I love him nonetheless.
I love being an Army wife (well, most of the time), and I'm not happy unless I have my nose in a book, a mixing bowl in my arms, or am working on a craft project of some sort. Time spent with my mini family makes me a pretty happy girl too! We have lived in four different zip codes in the past 15 months (no joke) and we're excited that we'll get to be in one place for longer than six months!
I am a college-educated housewife who still doesn't really know what she wants to be when she grows up. I have a Bachelor's degree in English and Humanities from a small university close to my hometown in Southern Ohio. Yes, I am a proud Buckeye!

We have no kids yet, but the baby bug has gotten to me big time. So we'll see what happens with that :)
Anyway, that's pretty much me in a nutshell.