I have issues with Target, as in I think it's the best place on earth. I check the sale ad religiously and love when they have something really good on sale.
This is one of the great things I found on sale: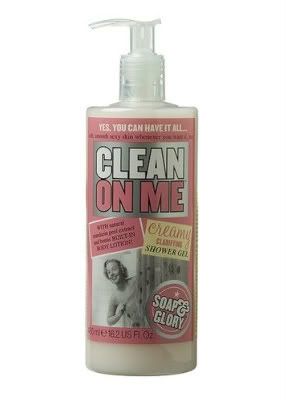 This stuff is a little pricey, but lasts a long time. It smells so good, lathers up nicely, and makes your skin look smoother. Well, I think it does. :) I'm not sure if others would agree with me, but I think it smells kind of like a lighty-scented Chanel Chance. I just love the label on the bottle too... it cracks me up!
I saw this in the ad too and had to have it!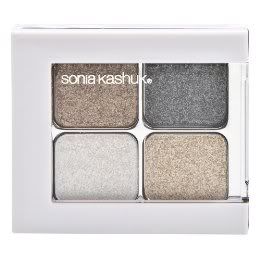 Much to my despair, though, they had none in stock, so I asked for a raincheck instead. Yes, that's just how bad I wanted this, haha! I just love wearing gold eyeshadow. My Aunt Koko spoils me rotten by buying me good makeup (she's the one who bought me the Chanel perfume) and gave me a tube of Laura Mercier's Metallic Eye Creme Colour in Gold. It looked really good with my blue eyes and I ended up wearing it the night E got home from Iraq, to Military Ball, and to the wedding. Anyway, I always try to play up my eyes because they're my best feature. And I do it in hopes that it'll distract others from noticing that my hips are abnormally wide. I went in yesterday to buy it, and there were none on the shelf even though I checked online to make sure. I noticed an eyeshadow container that was behind an empty shelf and picked it up to see what it was and lo and behold, it was what I wanted!
So I was already a pretty happy girl in Target. After I picked up the eyeshadow and the allergy meds that I went for in the first place, I wandered off to the magazines. I buy magazines like there's no tomorrow and I'm going to make myself pick three and subcribe to them when we move again. Otherwise I'm going to, um, well, read us out of house and home. I looked at the books too-- I always kinda cheat. I look at the books in Target and then will go to the library to get them because I'm cheap. I'm actually starting a library card of the continental United States collection, haha! So far, I've got library cards in three different states, go me! I'm a nerd...
Anyway, ... I've been reading Pride and Prejudice and Zombies and nearly squealed with delight when I saw this on the shelf: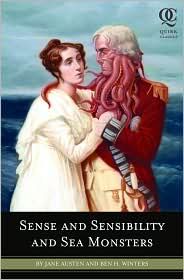 The books are published by Quirk Classics. I looked at the website yesterday to see what other books they have out there, and got a few laughs at the wildly inappropriate funny things that were on there. There are a bunch of "How To" Guides and free printables that had me cracking up big time. Anyway, I didn't buy it. My reading list is too long to be buying books right now, so I decided to add it to my Christmas wish list. How sad is it that I want that book, this one:
and a food processor for Christmas?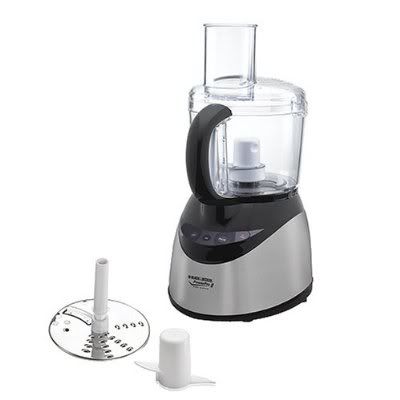 I'm more excited about getting things for E, my parents and brothers than I am about getting things myself. I have some ideas and I hope they love what I get for them all. :)
Anyway... I'll be beyond happy if I get those three things. E should be happy about that too, haha!