First of all, it is so cold and windy in AZ today that I'll finally be able to wear my new boots and sweater coat. Is it crazy that I'm living in a border town and complaining about it being cold? Brrrr....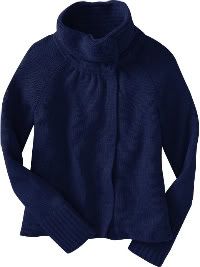 It was extremely windy last night-- I was getting a little scared it was so bad-- and this morning there were pieces of shingles on the yard, but I'm not sure if they're off our house or not. It was so windy that they even had to close part of the interstate in Tucson because there was very little visibility due to the wind blowing dust around. I guess Fall has finally arrived in AZ.
Also, Marsie at Quite Contrary, gave me this blog award: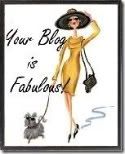 Thank you so much, Marsie! I have to list five things that I'm obsessed with, as sad as my list might be, and then pass the award on.
Here are some things I'm obsessed with at the moment:
♥ Reading-- I wish my chores would take care of themselves so I could read all day! I, however, do not see that happening anytime soon. I'm currently reading The Road and I love it!
♥ Buddy-- yes, this is sad, but the little guy takes up a lot of my time.
♥ The Buckyes-- I'm not even a fan of sports really, but I love the Buckeyes. The only thing better are these little gems.
♥ Learning-- yes, I know, it's nerdy, but I love learning about new things!
♥ Hoda Kotb-- this is nutty, but I just love her! I'm not really a fan of Kathie Lee, but I think Hoda is so wonderful that I watch the show every, single day.
I'd like to pass this award to Jessica at Confessions of an Army Wife, Karren at A Bee & His Honey, Brittany at Day in the Life of His Military Wife, and Sarah Eileen at Faith, Hope and Love.
* * * * *
I called earlier to make an appointment to have our heating unit converted from cooling to heating (it can't do both at the same time, so it has to be converted twice a year), so until our appointment on Monday, E, Buddy and I will be spending our time trying to stay warm. Wish us luck! :)