I am originally from the Cincinnati area (by area, I mean an hour and a half away. I'm from a very rural area and Cincy is the closest city) and when I saw
this
, it made me miss home a lot! So, I thought I'd share some of my favorite things from my area of the world.
Graeter's Ice Cream
: It's beyond delicious and they are known for their Black Rasperry Chip flavor. According to the website, "Celebrities that have touted their love of Graeter's ice cream include: Oprah Winfrey, Sarah Jessica Parker, Ashley Judd, George Clooney, Nick Lachey, Susan Lucci, Glenn Beck, Bobby Flay, David Letterman and Jean Chatzky, among others."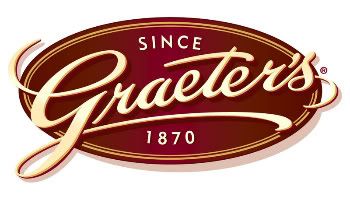 S
kyline Chili
: E and I spent time in Cincinnati when he was home on midtour leave and I took him to Skyline for lunch one day. He liked it so much that I had to take him back again! :o)

The last thing I want to share is the buckeye.
No, not this Buckeye
(although the Buckeyes are near and dear to my heart):
I'm talking about this one
and you can find a recipe
here
:

Although they're good all year, my family usually saves them just for Christmas.

I've done all these things about Ohio, but E, however, is from Montana. A while back the crazy boy told me that he isn't Montanan...but Montanese. I don't know how he thinks of such crazy things, haha. It is, however, probably why I love him oh so much.

I am wearing long pajama pants and a hoodie and I'll be spending the day on the couch reading Wicked while a crock pot of chili cooks itself for me. No, I'm not sick, it's really that cold today in AZ! It's been raining since yesterday afternoon and it has definitely brought the temperature down, thank goodness. I always make chili and serve it with peanut butter sandwiches. My family has always done that and we were even served pb sandwiches with chili at school, but E has never heard of this. Is this a regional thing, or is E just being silly? Or am I (and everyone else in So. Ohio) silly? I'm not sure, but I do know that it's a tasty combination!